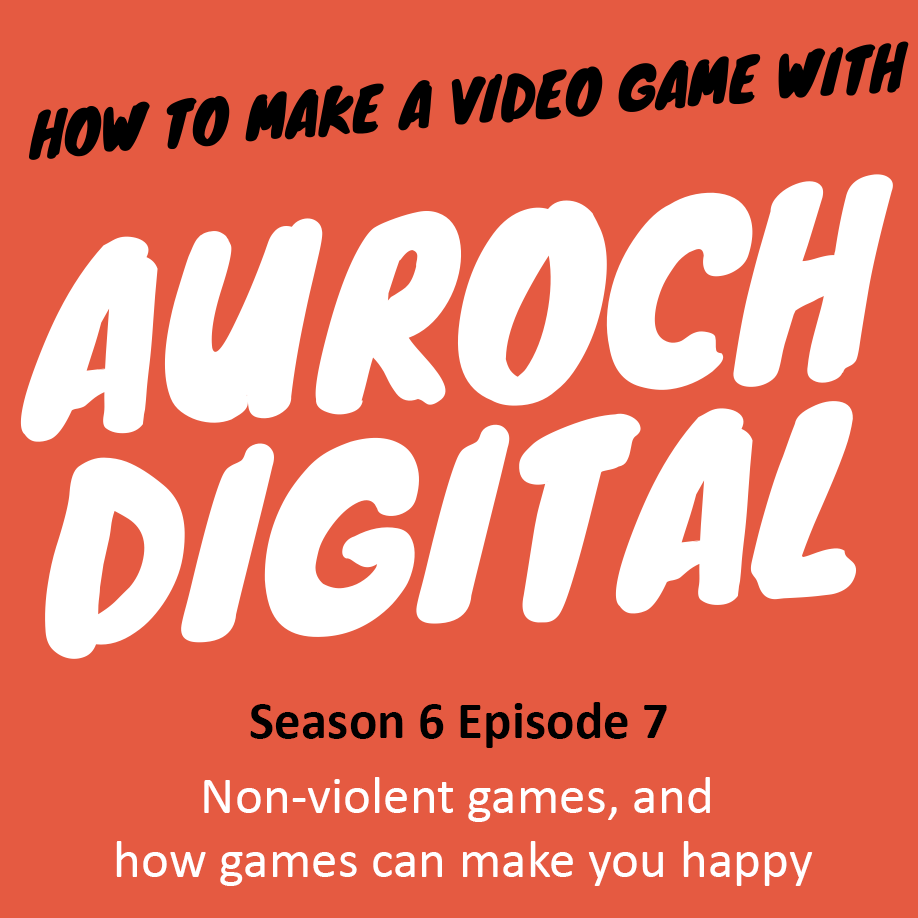 Happiness comes in many forms, especially when it comes to video games. So what is it that video games do that can help you feel happy, and is there anything that connects the games that make us feel this way? We also take a look at non-violent video games, the rise of these through indie games and the sheer variety of gameplay mechanics you can have that are non-violent.
James Batchelor, compiler of Non-Violent Game Of The Day and UK Editor of GamesIndustry.biz, joins Jem, Matt, and Peter for a joy-filled discussion about all of this and more.
Show notes
📝Sign up to our Newsletter to stay up to date with Auroch Digital
💬 Want to talk to us? Join our Discord
🕹️ Check out our latest titles: 🐠 Megaquarium and 🚀 Mars Horizon
🙋 Follow us on Facebook, Twitter, and Instagram
🎙️ Missed an Episode? Find all of the Season here
⭐Please do rate the podcast and spread the word!